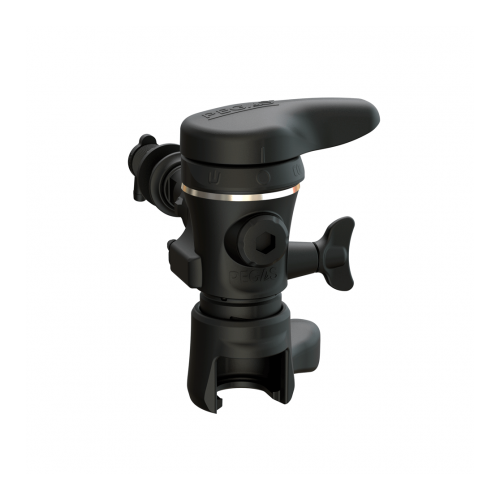 Dispensing device PEGAS Drive
148900
Dispensing device PEGAS Drive
Switch handle - no need to pull the handle up now! Push the handle to feed gas, pull — to pour drink.
Throttle screw - screw of a new device has a different thread pitch which allows control flows already at a 45 degrees turn.
Body - is strengthened at connecting pipe fixing place — plastic is now thicker so that when used or often dismantled, device body won't crack or break.
Cork - having a cork removed, you can easily connect device to a beer tap to pour it into a glass.
Cross-functional bottle-holder -  tightening both bottles with high and low necks. Bottles of various standards will fit — BPF, PCO1810, PCO1881. The place where bottle-holder fixes a bottle is now strengthened with a metal sheet.